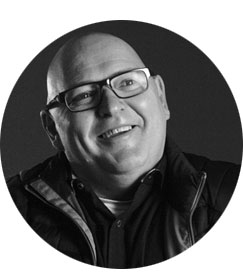 GREG WOLD
Vice President of Marketing
On January 20, 2020, Greg's oldest daughter ordered Toppers Buffalo Mac and Cheese pizza after she gave birth to Greg's first grandchild (the wonderful Alana Grace).
Having played a key role in building some of the most iconic restaurant brands on the planet (Jersey Mike's, Jimmy John's, and BW), he knew in "that very moment" that Toppers was something special, that Toppers was a company that consumers across the country would connect to and become passionate about.
On October 3, 2020, Greg became vice president of marketing for Toppers Pizza.
Greg firmly believes that Toppers' one-of-a-kind product puts big-chain pizza to shame and that consumers' love of that product will drive the growth of the brand from an emerging concept to a dominant concept within the QSR pizza category.